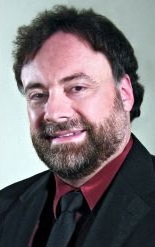 Seminar and sermon with chessmaster, Nature journal published, and prolific creation science author, Dr Jonathan Sarfati. He is the author of the the best-selling creation book of all time, "Refuting Evolution", book with over 500,000 copies sold.
Dr Sarfati is a creationist chemist and has a PhD in physical chemistry from a secular New Zealand university. The former New Zealand chess drew a tournament game with former world champion Boris Spassky. One specialty is playing simultaneous chess games, sometimes 'blindfold', i.e. from memory.
Creation books and DVDs will be available for purchase.
River of Life Church
42369 S Sumas Rd, Chilliwack
Co-hosted by CMI-Canada and Worldview Studies Center.