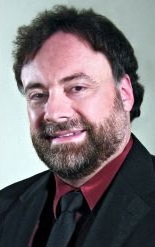 Rare opportunity to attend a conference with chessmaster, Nature journal published, and prolific creation science author, Dr Jonathan Sarfati. He is the author of the best-selling "Refuting Evolution" book with over 500,000 copies sold. Dr Sarfati is a creationist chemist and has a PhD in physical chemistry from a secular New Zealand university.
Seminar cost is $35 and includes lunch.
TO REGISTER contact: Dr Darrell Furgason
Phone: 778-227-6253
E-mail: worldviewstudiescenter@gmail.com
Saturday, April 7th, 9:00 am - 4:30 pm
Developing a Biblical Mind (Dr. Furgason) 9:00 am
Design, Deluge & Dilemma 10:30 am
Lunch 11:30 am
Is Genesis History? 12:30 pm
Dinosaurs & the Most-asked Questions Answered 3:30 pm
Chilliwack Alliance Church
8700 Young Rd, Chilliwack
Co-hosted by CMI-Canada and Worldview Studies Center.