CSABC RESOURCE CATALOG 2016-2017
Here is the 2016-2017 edition of our (a 2.3 MB PDF). This catalogue lists all of the material that we offer for sale and for rent. Books, audio tapes, audio CDs, VHS videos, DVDs and pamphlets are available. (Adobe PDF Reader can be downloaded here)
* Please contact us by email, phone or mail to get an updated catalogue in print.
CREATION SCIENCE ASSOCIATION OF BRITISH COLUMBIA
Box 39577, RPO White Rock,
Surrey, BC  V4A 0A9
Phone 604-535-0019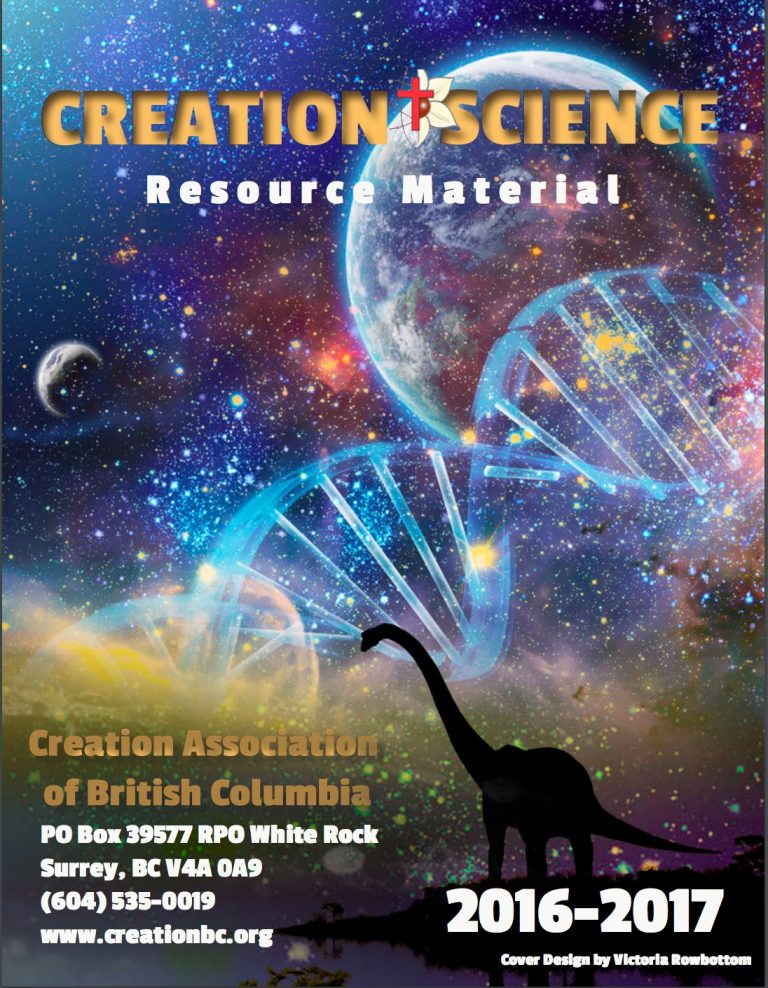 SUBSCRIPTIONS Creation (from Creation Ministries International)
This unique full-colour magazine gives God the glory, refutes evolution and gives you answers to defend your faith. It contains exciting articles and great witnessing material you will not find anywhere else. Four issues per year.